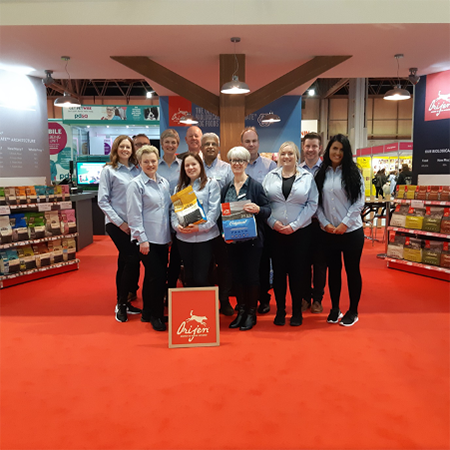 Bern Pet Foods is a family owned business borne by the passion to provide the best possible food for dogs and cats.
Bern Pet Foods are the exclusive UK & Ireland importers & distributors of ORIJEN & ACANA Dog & Cat foods & treats from Champion Petfoods, Canada.
Champion Pet Foods have been making high-protein, nourishing food for cats and dogs for over 40 years. ORIJEN and ACANA premium foods are made for Pet Lovers, by Pet Lovers, so you know your furry family member is getting the very best. These foods are made by sourcing the finest ingredients from known and trusted farmers, ranchers, and fishers, exclusively prepared in Champion Petfood's own kitchen because they are passionate about making food pets love.
Bern Pet Foods also distribute Intersand clumping cat litter.